Expert In Residence Program
Scaling Up Sensibly – Financial Mentoring for Female Founder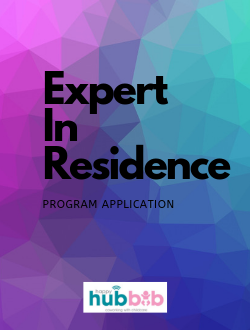 Happy Hubbub is delighted to be delivering an Expert In Residence (EIR) program in July and August, thanks to funding from Launchvic. "Scaling Up Sensibly: Financial Mentoring for Female Founders" will see five female founders selected to take part in weekly intensive one-on-one mentoring sessions with seasoned CFO and founder of The HQ Hub, Mary Karolyi, over a period of six weeks. Participants will receive specialist advice tailored specifically to their business, and complementing the sessions will be a series of educational workshops, special-guest masterclasses on marketing and HR, networking events and a lunch celebrating female founders. These events will be opened up to the wider community to attend.

This amazing six-week program gives each participant $5000 worth of coaching and expertise aimed directly at their business. To apply to take part, you must be available to attend workshops and mentoring sessions from 1 July through 9 Aug.
Meet the Experts who will deliver our program.
Thank you to all the applicants who applied. Our five Female Founders have been selected and we're delighted to introduce them – Scaling Up Sensibly – Female Founders.
Bookings are open for the educational workshops and expert masterclasses. For details and bookings, visit happyhubbub.weteachme.com.
For more information, please email Erin at info@happyhubbub.com.au.